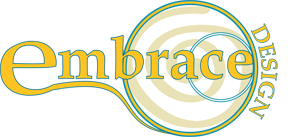 Embrace Design Service
Embrace Design is part of the Embrace charity that provide not for profit graphics and web design within our community. With over 11 years' experience we have a wealth of knowledge to make your company or charity stands out.
Our great passion is bringing ideas to life and we do this in many different ways for different organisations and companies.
We start off with a conversation with you, our client: formulating an idea from the history of your company or charity and where you want to be.
We then go away and design a unique template to match your ideas, altering areas here and there, then finishing up with a final product that your 100% happy with.
We go through this process for every graphics or web design template we produce so we can hand on heart say: