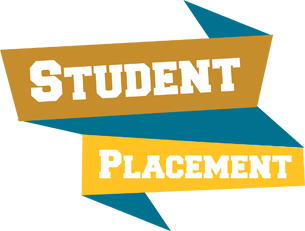 Students on Placement
Embrace provide leading social work placements in the Wigan and Leigh Borough. We have extensive experience supporting students from many Universities to progress in their chosen field.
Students are given real, practical experience to help prepare them for the demands of employment in an inclusive atmosphere. Embrace Wigan and Leigh work with many client groups from people who are lonely and isolated to those with learning disabilities and mental health issues. Our primary focus is on supporting families of children though we do also support adults within our community. It is this variety of support we offer that truly makes our charity a great place to study.
The Embrace team have a wealth of experience and knowledge to support students through their 70 and 100 day placements within Social Work. Embrace have been established since 2001 to support families of children with disabilities and adults with a disability to be included and valued, to have a voice and achieve better outcomes.
It is this breadth of scope that Embrace offer families that really give students a solid foundation to their degree in the area of disability and inclusion. Our team allows students to work on their areas of weakness and offer constructive feedback in an effort to complete their placement.

Embrace students are welcomed into an inclusive team that will support and guide placements in their chosen area. We aim to work with students to develop their potential and to focus on aspects of most interest to them. We do also however expect students to work within the same framework of policies and procedures as our staff. This includes (but not limited to):
Health & safety
Safeguarding
Data Protection
Equal opportunities
A full list of policies and procedures will be covered in your induction.
If you have any questions as to your placement you can ask any member of the team. There is no such thing as a pointless question. Your placement is a learning opportunity and asking questions is a integral part of that. A student is also expected to 'learn the job' of our Community Fieldworkers, which means providing services, information and advice to our families in home visits, telephone calls, meetings etc. It also means you will be helping to deliver several projects within Embrace. You will be supported to do this by your on-site practice educator and the wider team of Embrace.
Timekeeping
We are a flexible organisation and this is reflected in our hours of work which are between 8:00am and 6:00pm with our core hours of work 10:00am and 4:00pm. A student's working day is 7.5 hours.