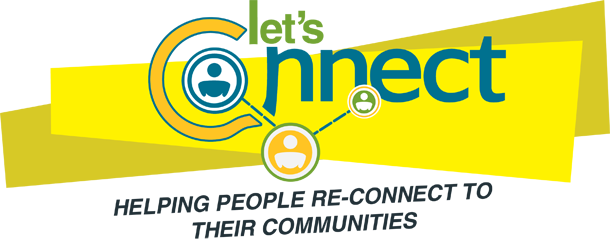 Let's Connect aims to support adults who feel lonely or isolated to get better involved, engaged and connected with their own communities by linking them with local activities they enjoy. This project is open to anyone who feels lonely or isolated and is over 18 years of age, regardless of ability.

Let's Connect has a team of volunteer Community Connectors who meet with people to discuss their interests and encourage them to take part in community activities of their choice.
Community Connectors can offer support to make those initial contacts or can signpost to clubs and activities in the local area. We can also buddy-up people living in the same area, based on shared interests.
The project works in close partnership with other groups and initiatives across the Borough that tackle social isolation and loneliness.